GoodSync is a software that automatically backs up & synchronizes all your important files. With GoodSync, you never have to worry about losing your documents, emails, contacts, Mp3s or photos. The software works locally; between laptops, desktops, external drives and servers. It is also capable of backing up & syncing files to & from remotely placed servers by using SFTP, FTP, and WebDAV. sometimes It can use cloud services such as Google Drive, Amazon S3 and SkyDrive.
PRODUCT FEATURES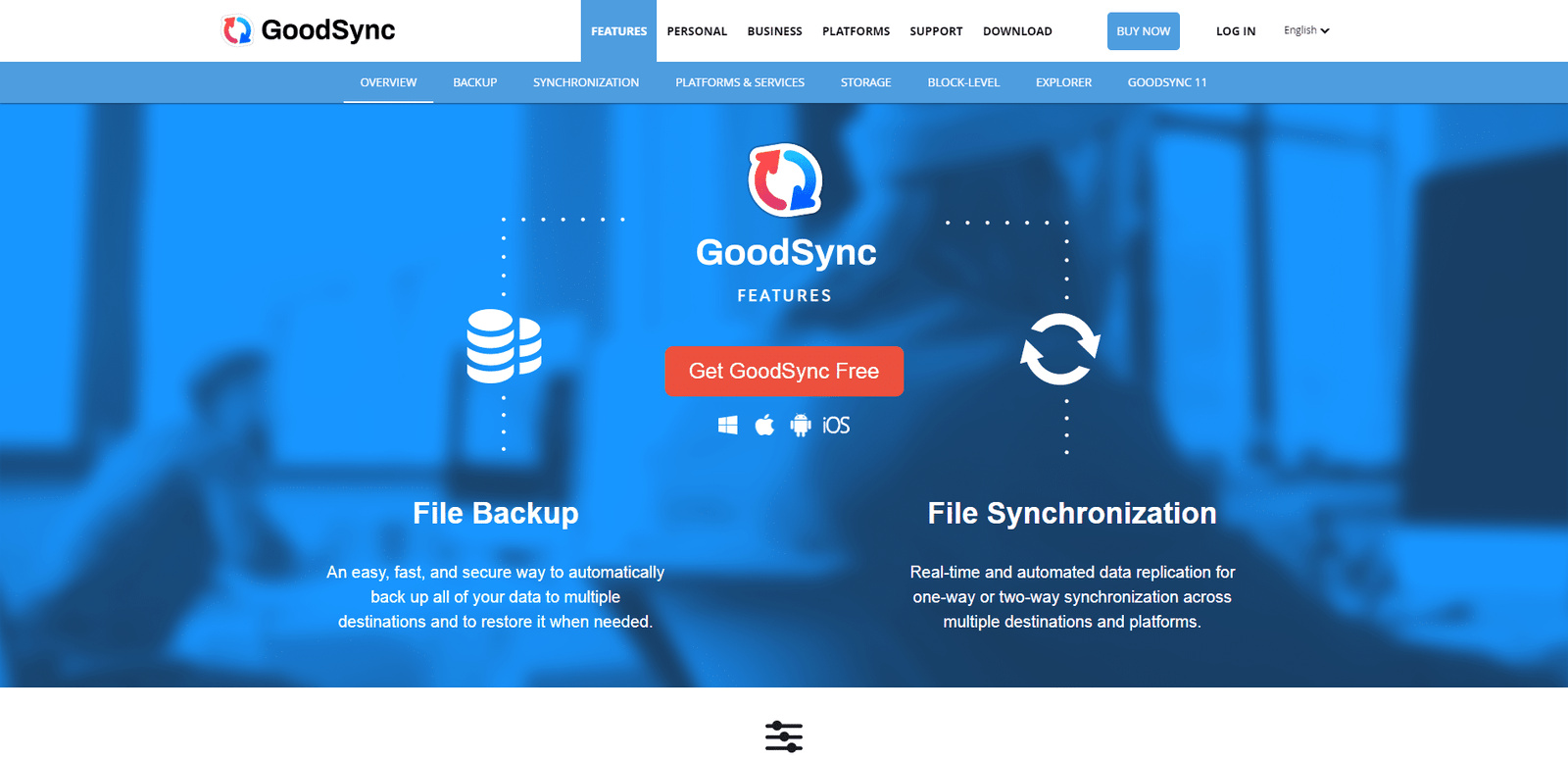 File Sync
GoodSync software syncs the files between your PC, mobile phones, SFTP, FTP, Google Drive, Amazon S3, SkyDrive, Azure and WebDAV.
File Backup.
This software backs up files to mobile devices, portable drives, S3, FTP, SkyDrive, GoogleDocs, and DAV or to another computer.
Direct PSP Sync.
It helps to connect and sync files directly between your computers with no kind of machine slowness introduced when syncing using 3rd party servers.
Fast and Real-Time Sync.
This Syncing software is very fast. It Syncs files at your command, periodically, on schedule or in a real time environment without any file change.
HOW DOES GOODSYNC WORK?
First Download and install the software. Once the installation is finished on your computer, sign up for an account.
· After you have created an account, the software will ask you to create a job.
· Create a new job by select new on the job menu, or by clicking the new job button on the toolbar. Either way works.
· On the New GoodSync Job screen pop up, enter the name of your new job. Then select your job type as backup or synchronize
· Thereafter, click the left browse button. Select the Left Folder for the new job.
· Next click the right browse button. And select the Right Folder for your new job as well.
· Click the Analyze button and check the proposed changes.
· Then click the sync button.
It's that easy. Your files are now synchronized!
To enable automatic settings you only have to set your synchronization job once and the software will automatically sync your files according to your preferred settings/ schedule. To do this;
· Select Options from the Job menu
· Go to the Auto Section.
· Set your specific automatic settings.
The software will from then automatically synchronize your files based on your desired settings.
BENEFITS OF GOODSYNC
You Will Never Lose Your Files.
This file synchronization & backup software has 100% reliability with an extremely easy to use and understandable interface. You can synchronize, analyze and backup your important files, emails, photos, contacts, Mp3, iTunes and other files.
Sync & Backup Automatically to Multiple Devices.
GoodSync uses a highly innovative synchronization algorithm that is years ahead of the other synchronization softwares. It automatically synchronizes and backs up your files between laptops, desktops, windows mobile devices, and even on remote servers that use FTP, SFTP WebDAV among others.
Keeps You Organized.
The software will help to prevent file cluttering and mixture of documents by backing up the files & syncing them from multiple locations. All these can always be scheduled.
Easy to use & its Automated
Back up your files and keep them up to date in just a click. Enjoy your piece of mind knowing that all your files are automatically synchronized and backed up.