About US – BestCoupon.Store
Welcome to BestCoupon.store, the premier destination for online shopping enthusiasts who love a good deal as much as they love quality. Tired of sorting through a myriad of expired codes, dodgy deals, and frustrating dead ends?
So were we, and that's precisely why we launched BestCoupon.store back in 2018. Our aim? To create a reliable, user-friendly platform that offers nothing but verified and working coupon codes.
We're here to change the narrative around online shopping, making it as hassle-free and rewarding as possible. So,
who are we? We're your ultimate shopping companions, committed to making every click count!
Real Savings, No Gimmicks
We know the struggle. You find an amazing deal, go through the lengthy checkout process, and just when you're about to celebrate your savvy shopping skills—the code doesn't work. It's frustrating, disappointing, and frankly, a waste of time.
At BestCoupon.store, we take the guesswork out of bargain hunting. Our dedicated team meticulously verifies every single coupon code that lands on our platform. No more expired codes, no more disappointments; just real savings every time you shop.
Embracing the Underdogs: Small Stores, Big Impact
While we have partnerships with top-tier retailers, what really makes us tick is our focus on small-to-medium sized online stores. We firmly believe in lifting others as we climb, which is why we spotlight these unique, often overlooked, brands. You'll find an array of curated deals from these stores on our platform, offering you an opportunity to discover new favorites while supporting small businesses.
It's not just about transactions; it's about forming connections. Since our inception, we've built a community of millions of smart shoppers who not only save big but also contribute to an ever-growing platform that constantly gets better. Every coupon used, every review written, every suggestion made, adds another layer to the BestCoupon.store experience.
Our Journey: Road to Savings
When we launched in 2018, our goal was simple yet ambitious: to help people save money while giving them access to a broad spectrum of stores. Fast forward to today, and we've helped millions of shoppers save substantial amounts of money at over 100 stores. Those numbers bring a smile to our faces but also fuel our drive to do even more.
The Mission That Drives Us
At the core of BestCoupon.store is a mission as straightforward as it is impactful: to empower consumers to make smart shopping choices. We aim to give you the tools you need to stretch every dollar, pound, or euro to its maximum potential.
But beyond that, we're committed to supporting small and emerging businesses, helping them gain visibility and thrive in a crowded marketplace.
Our Vision: The Future Looks Bright
Looking ahead, we envision BestCoupon.store growing into more than just a coupon site. We see a future where our platform becomes a holistic shopping community, teeming with reviews, shopping tips, and even consumer advocacy initiatives. We're not just looking to be a part of your shopping journey; we aim to enhance it at every turn.
About the Founder – Md Noman Miah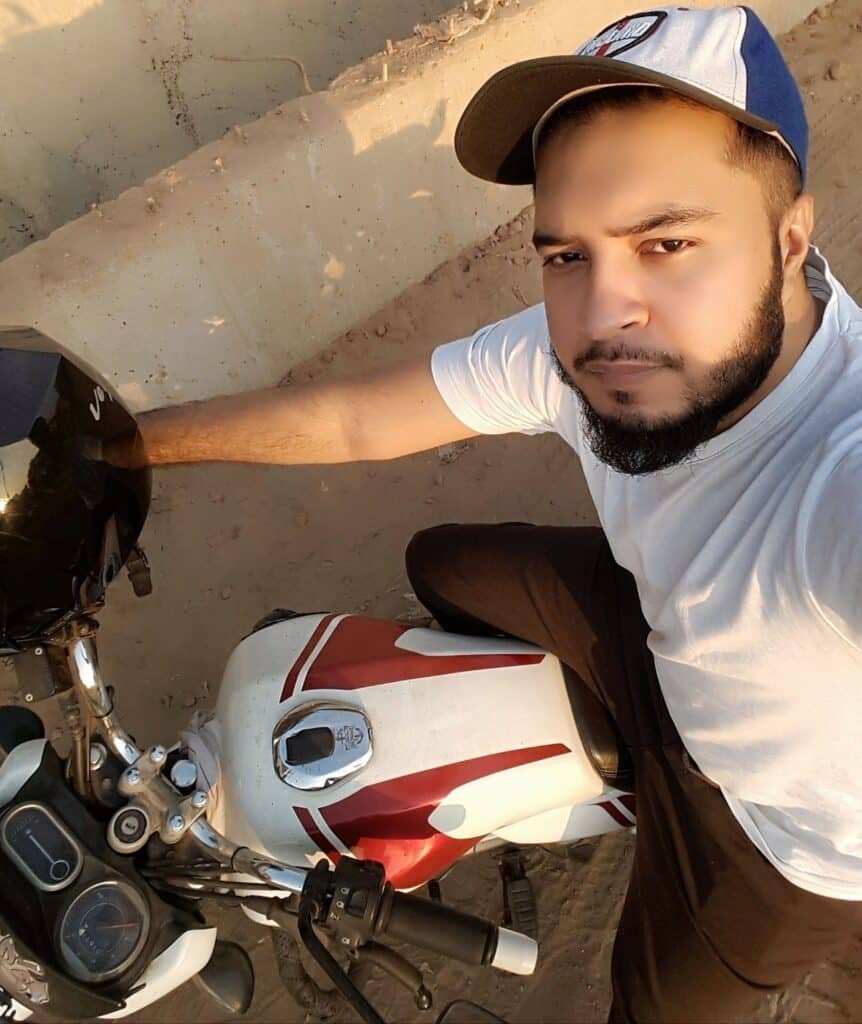 When you're shopping online and stumble upon a coupon code that actually works, you might have Md Noman Miah to thank for it. Nick, as he prefers to be called, is the visionary founder of BestCoupon.store, a platform that has revolutionized the way we save money online. But who exactly is this Savings Expert, and what inspired him to create a platform that has helped millions of shoppers?
Filling a Gap in the Market
Nick's journey began like that of many frustrated online shoppers: in search of a reliable coupon that would actually work. After numerous failed attempts to find valid codes and running into incomplete or misleading listings, he knew something had to change.
Leveraging his technical prowess, Nick decided to build a website that would set a new standard for online couponing. He envisioned a platform that would cater to everyone and would only feature verified, working coupon codes—whether from big retailers or small stores.
Credentials: An Expert in the Making
Nick is not just an enthusiast; he's a well-educated expert in the field. He holds a BBA Degree in Marketing and has over 8 years of experience in money-saving strategies. His unique blend of academic background and practical experience makes him exceptionally qualified to guide BestCoupon.store on its mission to help shoppers save.
Recognition: An Internationally Acknowledged Savings Expert
Nick's expertise hasn't gone unnoticed. He has earned international recognition for his contributions to the world of online shopping and saving. He has been quoted and published in numerous esteemed publications, including Hackernoon, Medium, and Quora. Such widespread acknowledgment adds a layer of credibility and authority to BestCoupon.store, further solidifying its reputation as a reliable source for online coupons.
The Mission: More than Just Savings
While savings remain at the core of BestCoupon.store, Noman's vision goes beyond that. He is committed to elevating the entire online shopping experience. From spotlighting small-to-medium sized businesses to creating a community of informed shoppers, Noman aims to make BestCoupon.store a holistic platform for e-commerce enthusiasts.
Future Endeavors: What's Next?
Nick is not one to rest on his laurels. With the foundational goal of providing verified coupons achieved, he is looking to expand BestCoupon.store's offerings. Plans are already underway to launch an intuitive mobile app and a browser extension, taking the convenience of saving money to the next level.
Nick believes in an open dialogue with the BestCoupon.store community. Whether you have a question, a suggestion, or just want to share your success story of savings, Nick is all ears. Feel free to connect with him on his LinkedIn profile or through the BestCoupon.store contact page.